Time Slot - Airport Service Design
Time Slot is the SFO' security service that saves waiting time and improves the security check efficiency for passengers.
Project Details
Project Duration: 1 month

Team: Anchi Hsin, Claire Zhou

Instructor: Erin Malone

Project Brief: Understanding the complexity of a system and develop a solution that could aid in solving a problem these areas and utilizes social techniques and concepts.

Approach: Information architecture, primary research, user flow.
Project Objective:
It's hard for passengers to estimate how long it takes for the security check and the process is always tedious and stressful.
So, we re-designed the SFO' security service to save waiting time and improve the security check efficiency for passengers by arranging different time slots for every passenger and providing them info about items not allowed in carry-on.
1.Research
Mapping out airport system
We mapped a concept model, an ecosystem map and an experience map in order to understand the overall structure of the airport system. We found out that there are some opportunities to improve passengers' experience during the security check.
Secondary research about security check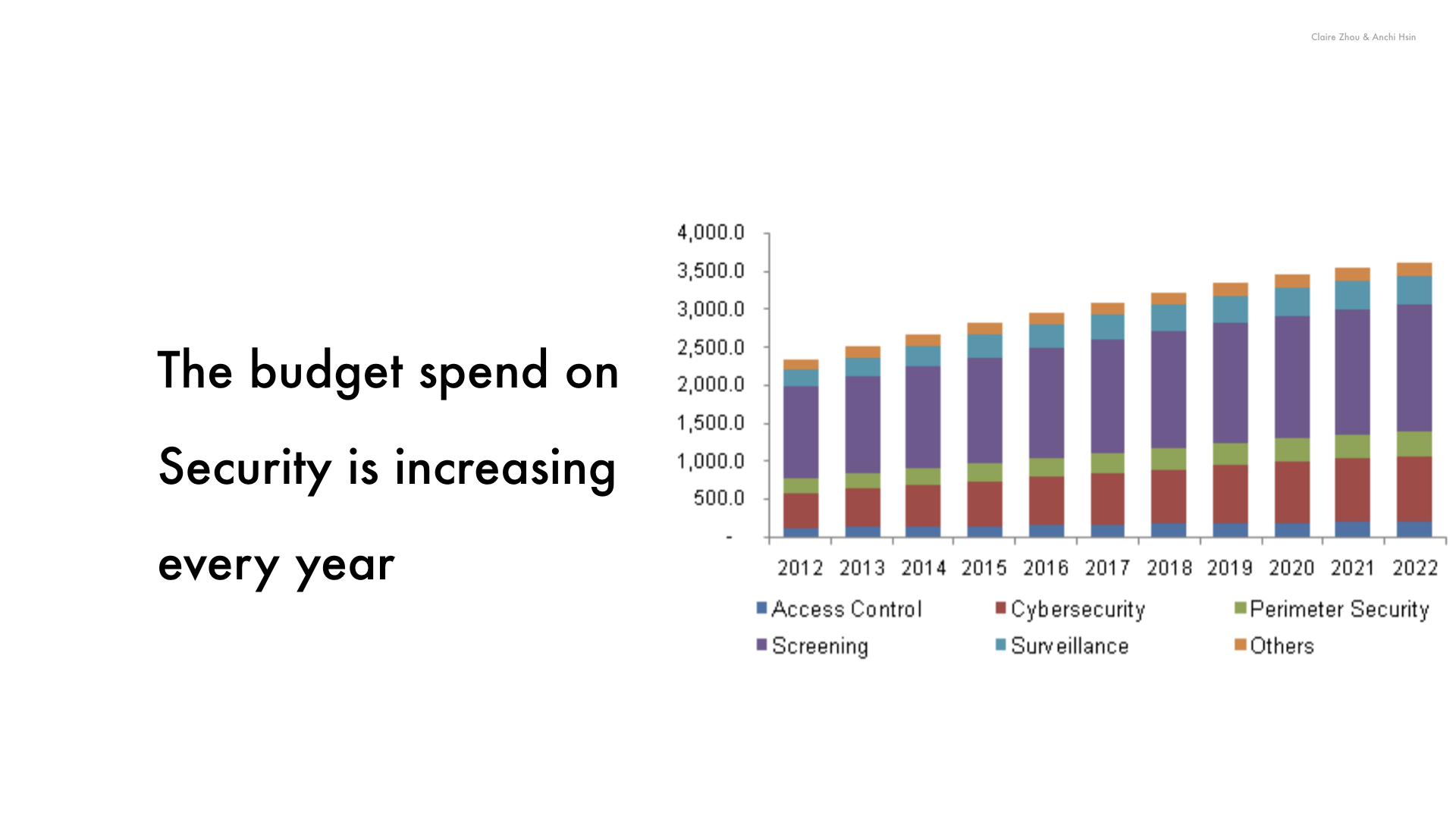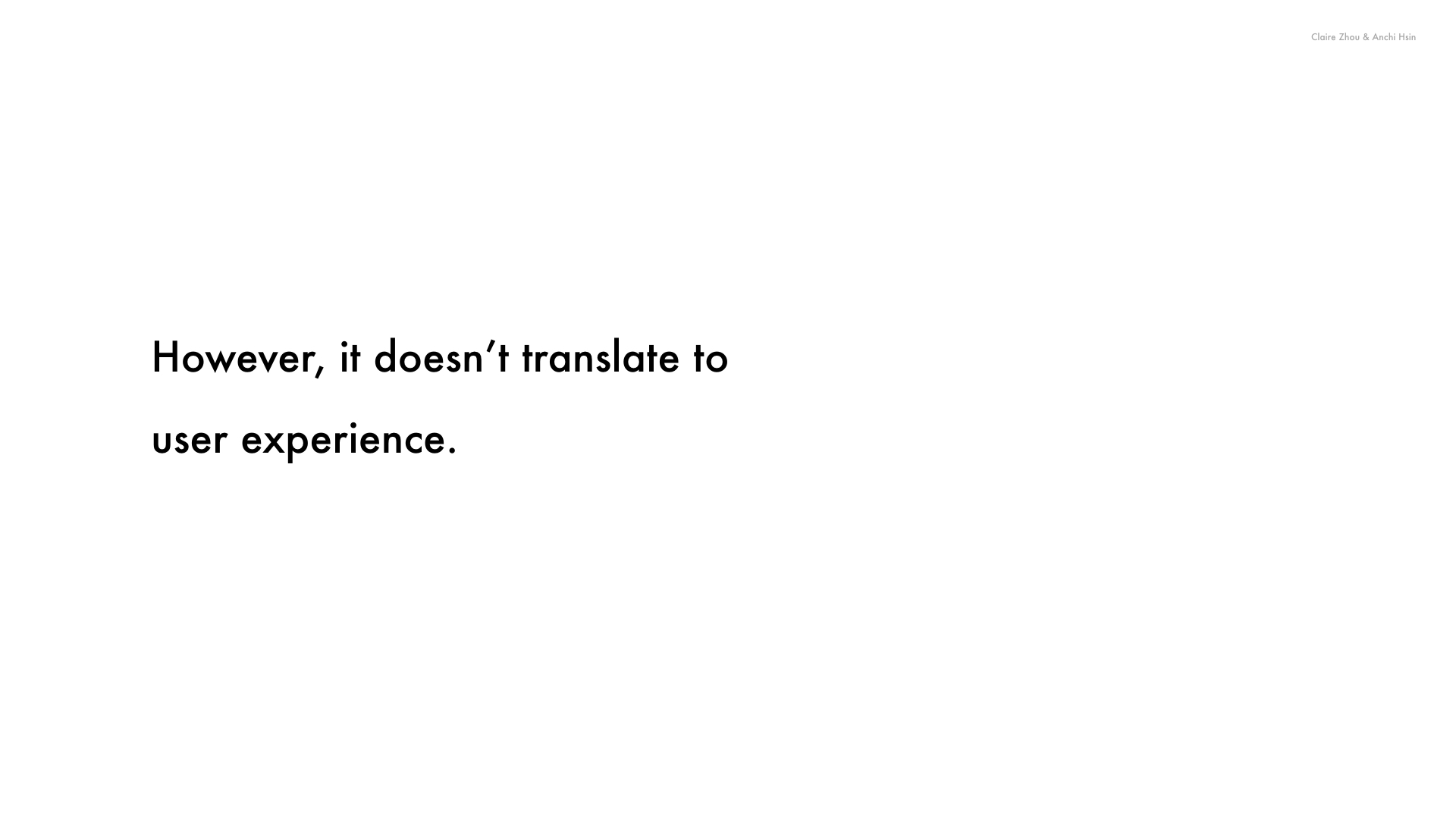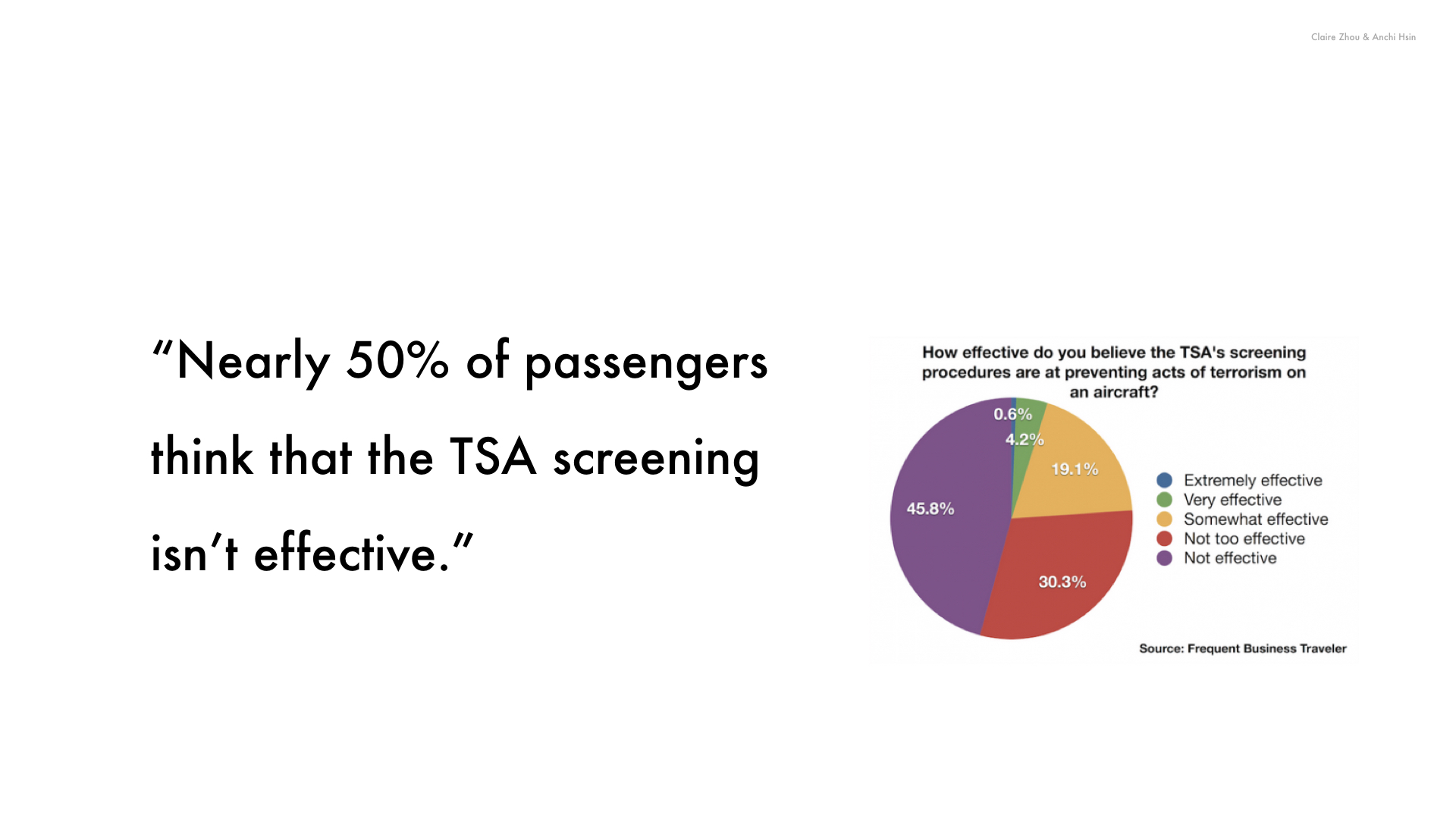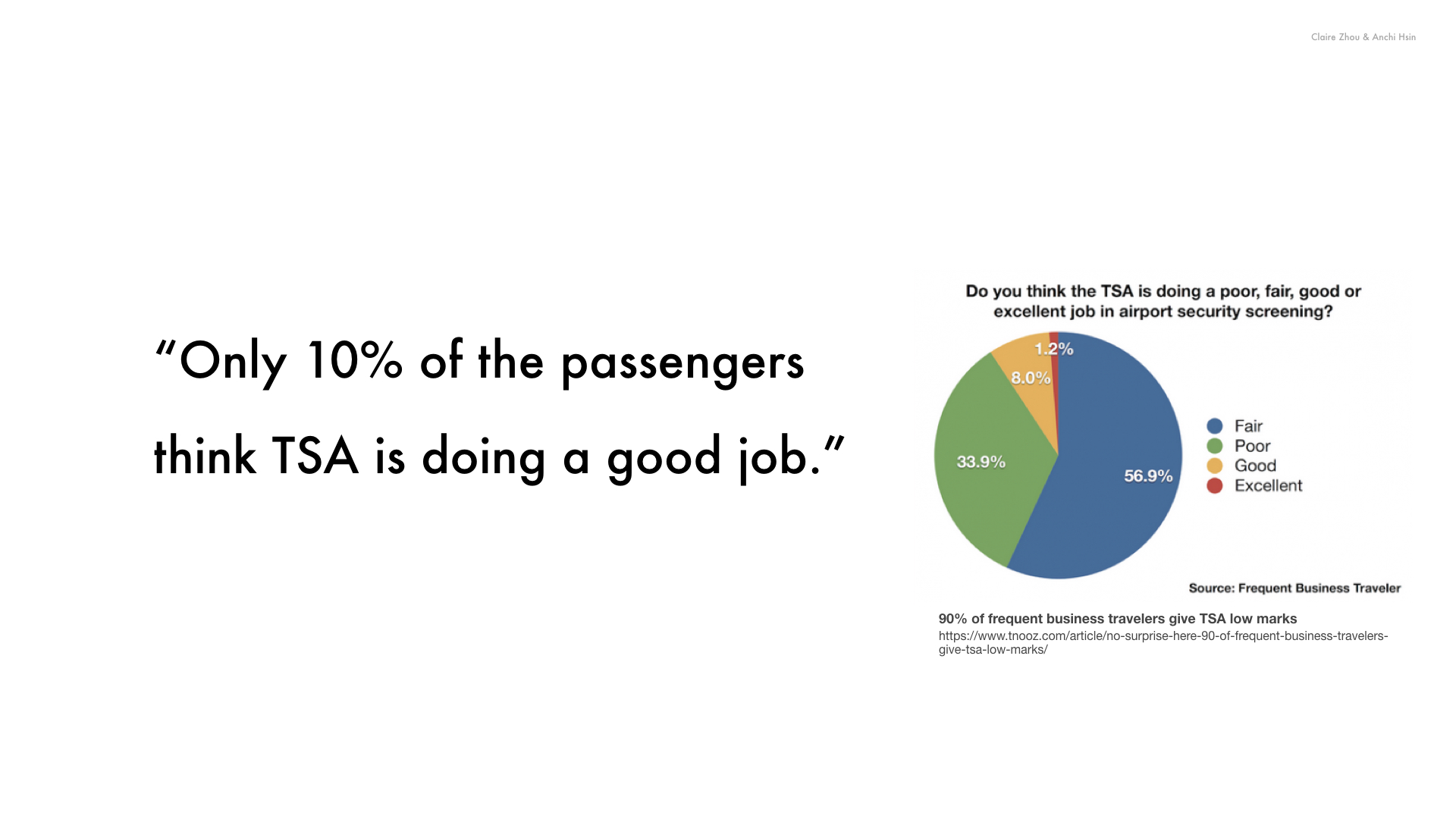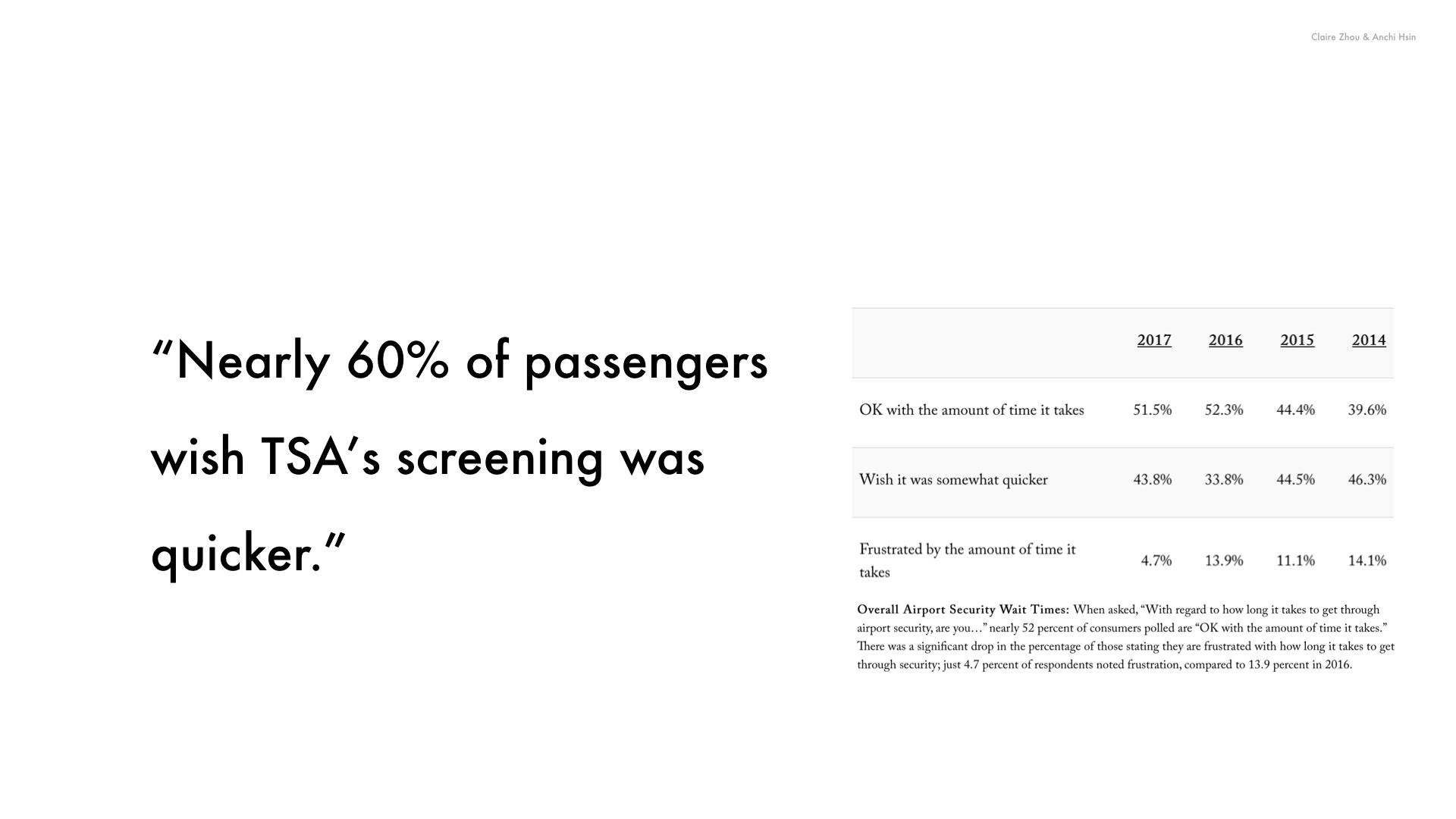 Interview synthesis
We went to San Francisco International Airport and interviewed 3 passengers and 6 staff including TSA officers, Clear staff, and informational representatives. Listening to those people's experiences and thoughts, we uncovered some insights:
2.Opportunities
Problems:
Stressful and tedious process

Negative passenger emotions

Not treated with respect

Hard to estimate how long it takes for the security check
How might we?
How might we provide experiences that are efficient, well-oriented, clear, and comfortable for both passengers and staff ?

How might we educate passengers to pass through the security?
3.Design
Ideation & Iterations
We brainstormed and listed all the touch points of security check. We narrowed down to 2 iterations based on people's feedback.
Idea 1: Use signs and color codes to help users organize their belongings.
Feedback:
Didn't really solve the problem, even made the process more complex.
Idea 2: A folding cart enables passengers to organize their belongs even before the security check point.
Feedback:
1. The cart's folding structure is complicated;
2. Folding carts have to be lifted and made flat - which would be impossible for the elderly or children.
Final design
Based on the feedback we got and inspiration from restaurant and hospital Queue Management / Calling System, we developed the third idea.
According to passengers' departure time, we assign different time slots for passengers to ensure they catch their flights and minimize their waiting time.
What I learned & What I will do differently
The first thing I learned is working with constraints. Keep iterating ideas is not easy.
The second thing I learned is to listen to other people's feedback. Based on other's feedback, we iterated our ideas three times, even every idea was really different, we still improved a lot :)
But if I have time to do this again, I would like to do more research about the constraints of airport security and ask more suggestions from TSA staff. Also, we would use what we found out to generate our concept model and ecosystem map.